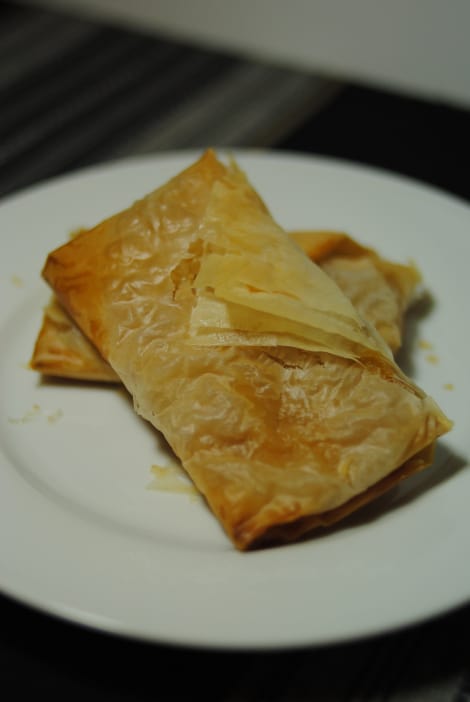 Low Amine Peach and Pear Phyllo Pockets
These light, crisp desserts are flaky and just sweet enough. I find that desserts, low-amine or not, are often much too sweet for my tastes. This recipe has no added sugar, and lets the fruits speak for themselves.
2 peaches (I used frozen slices, since peaches aren't in season yet)
1 C water
2 pears
1/4 tsp nutmeg
1/4 tsp cinnamon
1/2 package phyllo dough, cut into large squares
1/4 – 1/2 C safflower oil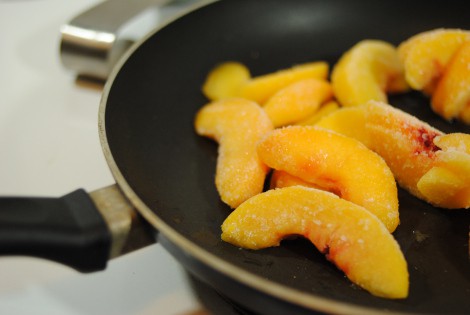 Peaches cooking in pan.
Thaw phyllo dough, and set oil aside in a small ramekin with a pastry brush
Add cut peaches to pan with water and cook, covered, on medium.
Once peaches are broken down (about 10 minutes), mash.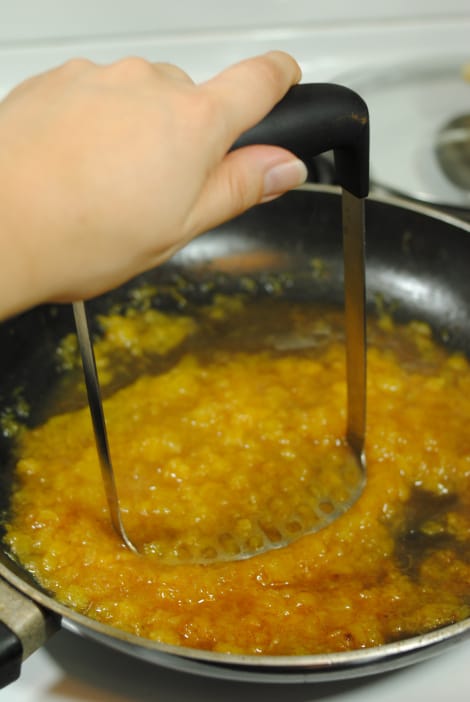 Mash peaches. Also, this is the most AMAZING masher I have ever owned. Get one if you don't already have one. You'll love it.
Add nutmeg, cinnamon, and pears. Continue to cook, covered, on medium low, until pears have softened (about 15 minutes).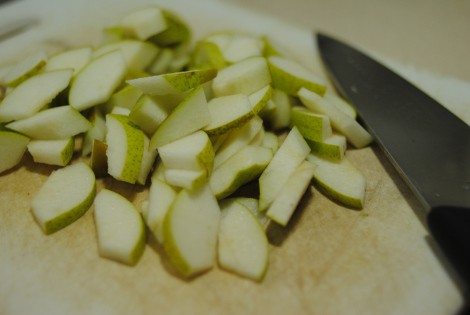 Cut low-amine pears into small, thin pieces.
Stir often to prevent burning. Once fruit is softened, remove from heat and allow to cool.
Preheat oven to 350 degrees.
Each pastry will require four squares of phyllo each. Brush a light layer of oil between each layer of phyllo dough.
Add about 1/4 C peach/pear mixture in to the phyllo square in the bottom left corner, toward center. Fold it into an envelope, and seal shut with a little oil.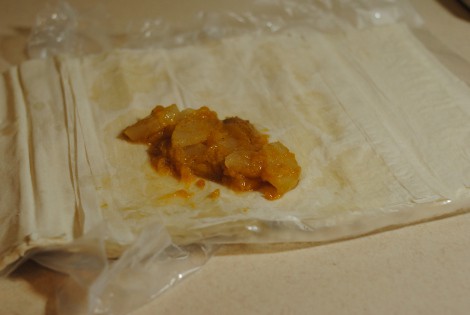 Pear and peach mixture in the phyllo dough square.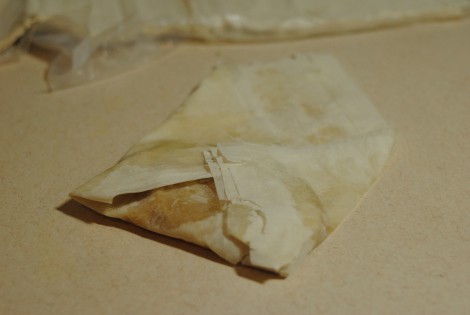 Fold bottom up, then sides in, and finally, fold top over.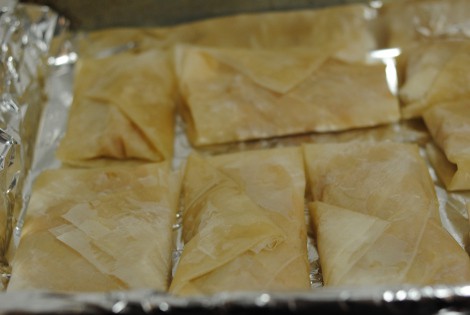 Folded low-amine peach and pear phyllo pockets.
Arrange on a pan that's been lightly greased.
Bake for 20-30 minutes, or until crisp and golden brown. Serve warm.
AMINE BREAKDOWN:
Very Low Amine: peaches, water, pear
Low Amine: phyllo dough, safflower oil
High Amine: nutmeg, cinnamon
47.606209 -122.332071Published in:
on April 3, 2012 at 11:11 am  Comments (3)
Tags: Cook, Cooking, dessert, food, pastry, Peaches, pear, Phyllo, recipes


The URI to TrackBack this entry is: /2012/04/03/peach-and-pear-phyllo-pockets/trackback/
RSS feed for comments on this post.