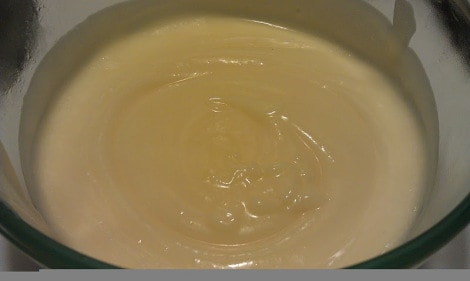 Low amine mayonnaise substitute
Mayonnaise is tricky because not only does it have combinations of lemon, vinegar, wine, and chemicals in it, it also has been sitting on a shelf for who knows how long, quietly developing amines. On a low amine diet, mass-produced mayonnaise is definitely out. That doesn't mean you can't make a low amine mayonnaise yourself though. Low amine mayonnaise is very easy to make and takes relatively few ingredients. It will keep in your fridge for up to one week.
Yield: 1 1/4 C low amine mayonnaise
1 egg yolk (beware salmonella, food poisoning, etc.)
1/2 teaspoon fine salt
1/2 teaspoon dry mustard
1/4 tsp sugar
2 Tbsp water
3/4 tsp ascorbic acid (just short of 3/4 tsp)
1 cup safflower oil or corn oil
In a ramekin, mix ascorbic acid and water together. Stir until dissolved.
Add dry ingredients and egg yolk together in a glass bowl. Whisk together.
Whisk half the water/ascorbic mix in with the egg yolk mixture.
Start vigorously whisking and add half of the oil in just a few drops at a time. Whisk briskly and keep adding oil. You'll notice the liquid start to thicken up, then thin out again.
Once your mixture has thickened and thinned again, add the rest of the water/ascorbic mix.
Continue whisking (a little less briskly) and add the rest of the oil in a thin, consistent stream until it's all mixed in.
Leave on the counter for one or two hours, then refrigerate.
AMINE BREAKDOWN:Very Low Amine: salt, water, ascorbic acidLow Amine: sugar, corn oil / safflower oilModerate Amine: egg yolkVery High Amine: dry mustard powder
Related articles
47.606209 -122.332071About these adsPublished in:
on September 22, 2011 at 8:43 pm  Comments (5)
Tags: amine, condiment, low amine, mayo, mayo substitute, Mayonnaise, mayonnaise substitute


The URI to TrackBack this entry is: /2011/09/22/low-amine-mayonnaise/trackback/
RSS feed for comments on this post.