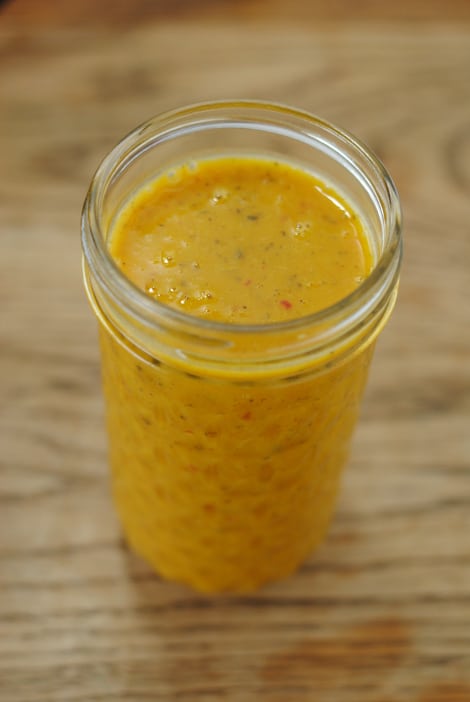 Low-Amine Pumpkin Apple Dressing.
This slightly sweet dressing is slightly reminiscent of pumpkin pie and has a lightly tangy kick to it. It goes well on salads as well as being used as a sauce for meats such as chicken.
1/2 Fiji apple
1/2 C water
1/2 C organic pumpkin puree
dash clove powder
1/8 tsp cinnamon
1/8 tsp salt
2 tsp sugar
3/4 tsp ascorbic acid
1 tsp rubbed sage
2 Tbsp safflower oil
In a food processor, puree apple.
Add all other ingredients and puree until very smooth.
AMINE BREAKDOWNVery Low Amine: apple, water, ascorbic acid, sageLow Amine: sugar, safflower oilHigh Amine: pumpkin, clove (high in histamines), cinnamon (high in histamines)
Related articles
47.606209 -122.332071Published in:
on April 27, 2012 at 4:53 pm  Comments (37)
Tags: apple, Cooking, dressing, food, marinade, pumpkin, recipes, Sauce


The URI to TrackBack this entry is: /2012/04/27/pumpkin-apple-dressing/trackback/
RSS feed for comments on this post.